Los Angeles Pregnancy Discrimination Lawyer
Pregnancy discrimination is against the law in California, as it is in every state. Firing or refusing to hire an employee because of a pregnancy related disability is a form of discrimination that state and federal laws do not permit. Discrimination can also occur when an employer refuses to promote an employee based on their pregnancy related disability, or if an employee is treated differently in the terms and conditions of employment based on their pregnancy.  You have rights as an expecting mother in the workplace.  Protect those rights with assistance from Nosratilaw, A Professional Law Corporation. Our Los Angeles pregnancy discrimination attorneys have experience helping pregnant workers with employment-related claims and can help you seek  compensation for your damages in Los Angeles.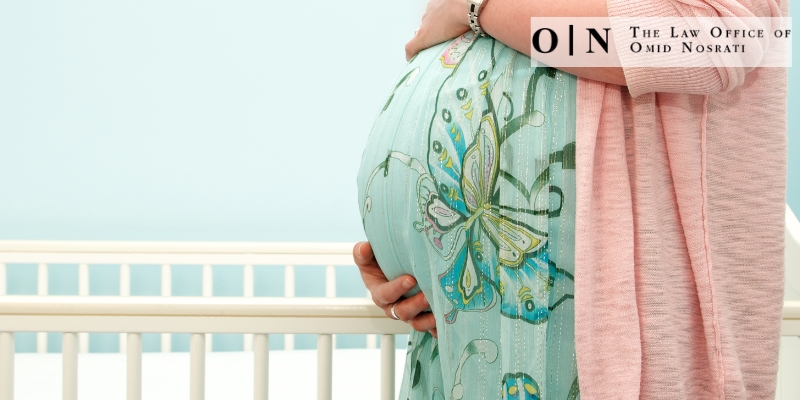 What is Pregnancy Discrimination in California?
If an employer treats a pregnant employee or job applicant less favorably because she is with child, it is pregnancy discrimination. The state of California prohibits job actions and hiring decisions based on an employee's pregnancy, if the employer has five or more employees. Pregnancy discrimination is a type of sexual discrimination. Other forms of sex discrimination include making employment decisions based on gender, sex, or sexual orientation. Not hiring, demoting, docking pay, excluding, harassing, or terminating an employee because of pregnancy is against the law.
You might have a pregnancy discrimination case if an employer took the following actions towards you:
You were fired
Employer will not hire you
You were demoted
Changes your position without explanation
Asking an applicant if they plan on becoming pregnant
If you suspect pregnancy discrimination in the workplace, contact our Los Angeles pregnancy discrimination attorneys. This is a very serious issue that deserves immediate legal attention.  When you trust our team with your case, you'll sit down with Mr. Nosrati or one of his skilled employment lawyers in Los Angeles during a free consultation, where you'll learn about your rights as a pregnant employee or job applicant. Our Los Angeles discrimination attorneys can help you decide what steps to take next.
Speak to a Los Angeles Pregnancy Discrimination Lawyer
Pregnancy discrimination is against the law in California and comes with several protections and potential legal remedies. As a pregnant woman who believes she has suffered discrimination, you explore your rights and options with help from Nosratilaw, A Professional Law Corporation. Our Los Angeles pregnancy discrimination lawyers will work diligently on your behalf through the use of various investigative techniques and other litigation strategies to help obtain evidence of the discriminatory conduct to help support your case.
Call (310) 553-5630 to schedule your free, confidential consultation today
We can discuss your case over the phone or you can schedule a free, no obligation consultation at our Los Angeles law office.
What Are Your Rights As a Pregnant Employee in California?
As a pregnant employee, you have the same rights as other workers, as well as a variety of others specifically in place for expecting mothers. You have the right to a safe and comfortable workplace that does not submit you to hostility or discrimination. You also have special rights based on your pregnancy, such as the right to take reasonable leave without fear of retaliation, and the right to apply for a job without an employer refusing because you're pregnant.
Unfortunately, some employers engage in pregnancy discrimination after they find out an employee or applicant is pregnant.  Some employees might notice changes to their employment status, pay, or privileges. Any adverse employment decisions might result from pregnancy discrimination. If you lose your job, take a pay cut, face harassment, or otherwise experience issues you think are because you're pregnant, it is a good idea to speak with an Los Angeles pregnancy discrimination lawyer to learn about your legal rights.
For example, employees who experience discrimination can file a lawsuit against their employer. By taking legal action, employees can shed light on the employer's illegal and discriminatory acts, and potentially protect other women from experiencing the same problem. It can also result in recovery of damages, including lost wages, lost career opportunities, and emotional distress.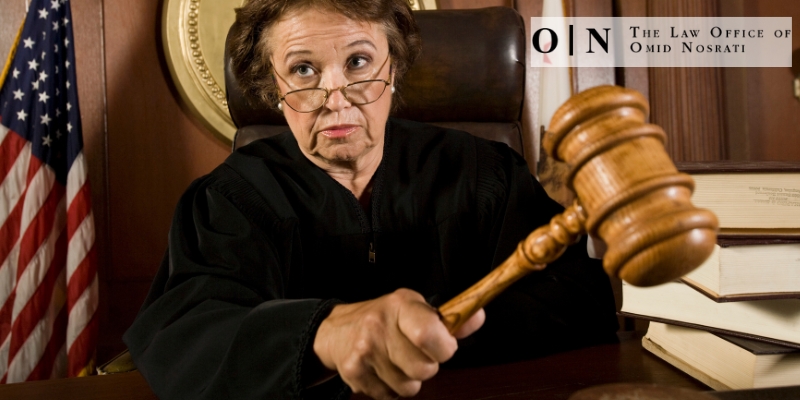 Laws Protecting Pregnant Employees in California
Luckily, there are state and federal laws protecting pregnant employees and new mothers. The federal Pregnancy Discrimination Act (PDA) prohibits employers with 15 or more employees from making employment decisions based on pregnancy or childbirth, as well as related medical problems and conditions. Employers cannot legally refuse to hire a woman because she's pregnant, nor can an employer terminate an employee who becomes pregnant.
Stereotypes surrounding expecting mothers cannot play a role in employment decisions. Here's a brief overview of all the federal and California-specific laws protecting pregnant employees:
Pregnancy Discrimination Act: The PDA of 1978 is a federal statute that bans employers from discriminating on the basis of pregnancy. Under the Act, pregnancy is a protected class that requires employers to provide reasonable accommodations as they would for health conditions, injuries, or disabilities. If an employer fails to provide accommodations, the woman can file a lawsuit for discrimination in pursuit of damage recovery.
California Fair Employment and Housing Act (FEHA): The FEHA also makes pregnancy discrimination illegal, but it applies to all employers with five or more workers. FEHA protects pregnant women and contains provisions in regard to pregnancy leave. It states that all employers must give their employees information about pregnancy leave rights. Under the FEHA, it is illegal for employers with five or more workers to discriminate regarding privileges or job compensation because of pregnancy, childbirth, or related conditions.
California Family Rights Act (CFRA): The CFRA gives pregnant women the right to take a reasonable leave (not to exceed four months) and use any available vacation leave during this period. It is illegal for an employer to refuse to maintain pay to cover reasonable leave related to pregnancy or childbirth.
There is also the federal Family and Medical Leave Act, the California Pregnancy Disability Leave Law, and the New Parent Leave Act. As you can see, there is no shortage of pregnancy discrimination laws that exist to protect pregnant employees.  Breaking one of these laws often gives pregnant employees the right to bring a discrimination suit based on the fact that they are part of a protected class yet have not received proper treatment.
Proving Discrimination Based on Pregnancy-Related Disability
Discrimination based on pregnancy related disability can be established in two ways: either by direct evidence or circumstantial evidence. Direct evidence can be comments made to an employee showing a discriminatory bias. Circumstantial evidence can include a showing that the employee was performing her job in a satisfactory manner and an adverse employment action was taken based on her pregnancy related disability. The evidence has to be strong enough to overcome any non-discriminatory reason offered by the employer for the particular action taken against the employee.
Examples of Unlawful Pregnancy Discrimination
Virtually any action or failure to act that does not fulfill the requirements of pregnancy and employment laws is pregnancy discrimination. There are endless examples of pregnancy discrimination that can affect the California workers. Knowing what pregnancy discrimination could look like can help you spot it and put an end to it. Examples can include:
Not choosing a qualified job applicant because she is pregnant or may someday become pregnant.
Firing, demoting, or docking the pay of a woman because of medical issues related to pregnancy.
Failing to provide reasonable accommodations for pregnant women and related disabilities, such as not being able to lift heavy loads.
Refusing to give a woman reasonable time off for pregnancy, childbirth, or related medical conditions (if the law entitles her to take this time off).
Discriminating against a female employee because she needs to breastfeed or pump.
Punishing an employee because she is pregnant or might become pregnant.
Harassing an employee because she is pregnant (e.g., physical assaults, threats, intimidation, or offensive jokes).
Making job decisions such as hiring, firing, pay, job assignments, layoffs, training, and benefits based on pregnancy.
Forcing a pregnant employee to take time off or reassigning the person to a less stressful job.
Setting restrictions on medical leave relating to the pregnancy, delivery, or complications.
Retaliating against an employee who files a complaint about pregnancy or sex discrimination in the workplace.
If any of these situations sound familiar, you might be the victim of pregnancy discrimination. In California, you have rights as an expecting mother.
Elements You Need to Prove Your Claim
The "elements" of a claim are the facts the filing party (the plaintiff) must prove for a successful case. An attorney can help you with the elements of an employment action, gathering evidence and taking the necessary steps to prove your case during arbitration or in front of a judge and jury. There are four main elements you will need for a pregnancy discrimination claim:
State or federal pregnancy discrimination laws apply to your employer.
Your employer took negative action against you, such as refusing to hire you or firing you ("Adverse Employment Action").
Your pregnancy or related condition was a motivating factor for the employer's adverse action.
You suffered harm because of the negative action, such as lost wages or emotional distress.
If you can prove these elements, you have a strong chance of getting compensated for your losses. Available remedies in these types of cases can include job reinstatement, back pay, out-of-pocket expenses, front pay, court cost, attorney's fees, emotional distress damages, and punitive damages for your employer's egregious actions.
If you have any additional questions call our Los Angeles Discrimination lawyers at Nosratilaw, A Professional Law Corporation, we can do a free evaluation of your case. No obligation and confidential.