Los Angeles Unpaid Overtime Lawyer
California labor laws are some of the best in the country for employees. The state's latest overtime laws are no exception – they make it mandatory for employers to pay workers one and one-half the amount of normal wages for every overtime hour worked. However, employers still routinely violate these laws and withhold overtime wages from employees who earned it. If your employer has refused to pay your overtime wages, our attorneys can help.
You earned overtime pay.  We'll  help you seek the pay that you deserve.  Call (310) 553-5630.
At Nosratilaw, A Professional Law Corporation, we have years of experience helping clients protect their rights. We understand that wage and hour disputes can impose not only a financial burden, but an emotional one as well. For that reason, our firm offers personalized attention in order to create individually tailored legal strategies for our clients.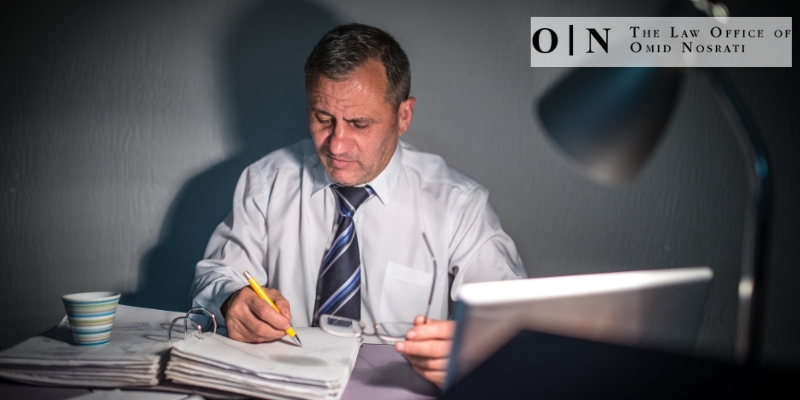 California Overtime Laws and Requirements
The Fair Labor Standards Act (FLSA) makes it mandatory for all employers, regardless of the size of the company, to pay employees overtime for every hour worked over eight per day or 40 per workweek. "Overtime" must pay a rate of at least one and a half times the worker's normal working wage. The FLSA applies to nearly all workplaces, since courts have interpreted the term "interstate commerce" in the act rather broadly in previous claims.
To be exempt from the FLSA overtime rule, employers must pay employees at least a $23,600 salary, and employees must take on exempt job duties. Exemptions are rare, and the majority of employees in California qualify for overtime pay. The state of California also has state-specific overtime laws. State laws are even more strict in protecting workers than the federal law.
Under California law, it is illegal to pay employees less than the minimum wage per hour, fail to pay overtime, fail to pay employees for breaks, or fail to pay employees for every hour worked. An overtime pay violation can open the employer to a lawsuit and liability for the unpaid overtime. The law entitles you to collect the overtime your employer owes you, as well as potentially receive additional compensation for penalties against your employer for the violation.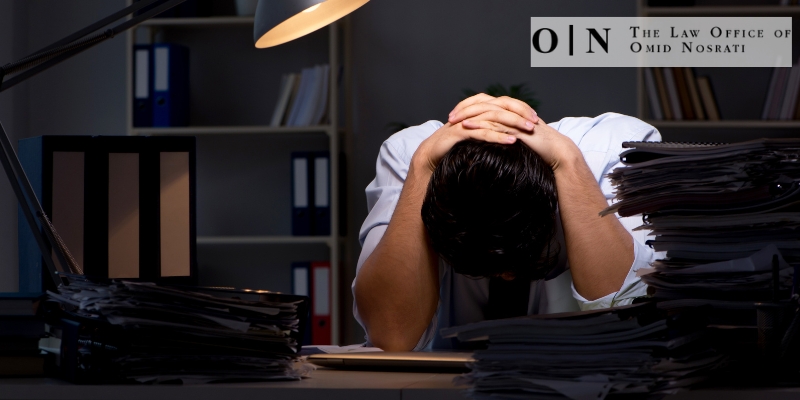 Your Unpaid Overtime Attorneys in Los Angeles, CA
Overtime is a common occurrence in the state of California. Paid overtime should be just as common, according to the law in the Golden State. Unfortunately, some employers try to cut corners and take advantage of hard-working employees by refusing to pay overtime. On such occasions, an unpaid overtime lawyer in Los Angeles can help you get the compensation you deserve for lost wages and other penalties. It's up to you to notice that you have unpaid overtime and to take action to seek your lost compensation with help from our lawyers.
At Nosratilaw, A Professional Law Corporation, our Los Angeles employment law attorneys understand the provisions of the FLSA and laws that establish California's minimum wage, equal pay, record keeping, and child labor rules. We have experience handling unpaid overtime claims, meal period and rest break violations, pay stub violations, sick leave violations, and more.
We have the power to enact a wage claim on your behalf and to fight for all the overtime wages you earned – on top of other penalties if and when possible. Call (310) 553-5630 or head to our website to request a free evaluation.