Los Angeles Whistleblower Lawyer
The term whistleblower refers to anyone who reports an employer for violating the law or breaching public policies. Blowing the whistle on an employer's unlawful acts is the right of every employee in California and around the country. The law helps encourage whistleblowing by offering protections for employees who speak out about violations. Learn about your rights as a whistleblower with help from a Los Angeles whistleblower protection lawyer at Nosratilaw, A Professional Law Corporation. We have more than 10 years of experience in this field and can handle your claim with the utmost skill.
Federal & State Laws Protect Whistleblowers, Call Our Attorneys and Let us Protect Your Rights (310) 553-5630
What are California's Whistleblower Laws?
Several federal and state laws are in place to protect whistleblowers. The main law in The Golden State is the California Whistleblower Protection Act. Under this act, employees are free to report issues in the workplace without fear of retaliation. Issues can include fraud, embezzlement, wasting the city's resources, abuse of authority, law violations, or threats to public or employee health and safety. The act protects employees from retaliation with provisions such as:
Any person who intentionally retaliates, threatens, or coerces an employee or job applicant because they filed a claim is subject to a fine of up to $10,000 and imprisonment in county jail up to one year.
Any person who retaliates for making a protected disclosure shall be liable for damages against the injured party, including lost wages, attorney's fees, and emotional suffering. The courts may also award punitive damage if the employer's actions were egregious.
In a legal action against an employer for whistleblower retaliation, it is the employer's burden to demonstrate "clear and convincing evidence" that the action in question came about in no way because of the protected disclosure, and instead occurred for "legitimate, independent reasons." Failure to meet this burden of proof gives the employee affirmative defense in the legal action.
The California Whistleblower Protection Act grew stronger with the passing of three additional laws back in 2014. The new laws expand the prohibition of retaliation against employees to include employees who report suspicions of violations internally, such as to a supervisor within the organization, as well as employees who report to external public bodies investigating violations.
Beyond the employer, liability can now fall upon any entity that acts on behalf of the employer to retaliate against the employee. Even if reporting a violation goes beyond your job duties, the state's whistleblower laws protect you from retaliation.
How Do I File a Whistleblowers Lawsuit in California?
A whistleblower retaliation claim is a type of lawsuit filed by an employee who believes that they have been fired, demoted, suspended, harassed, or otherwise penalized for blowing the whistle on some illegal behavior. It can also be filed by an employee who believes that they were discriminated against because they opposed practices made unlawful under either state or federal law. The key to any successful whistleblower retaliation claim is proving that the employer's action was retaliatory and not based on legitimate reasons, such as poor performance on the part of the employee.
Once establishing what the original wrongdoing constituted, it becomes necessary to show how these wrongdoings impacted the plaintiff's livelihood and ability to earn a living. For example, suppose the plaintiff was fired in retaliation for reporting illegal conduct. In that case, they will need to show that they would not have been terminated had it not been for the complaint and that this has affected their ability to secure alternative employment.
Whistleblower retaliation claims are complex because it is up to the plaintiff to prove that the employer's action was unlawful rather than just a business decision. It also must be clear how any wrongdoing has affected their livelihood if the plaintiff has not been able to find a similar job elsewhere. This is why it's essential for whistleblowers to understand their legal rights and to have an experienced whistleblower attorney on their side when they decide to report an employer's wrongdoing.
When you file a whistleblower retaliation claim, an investigator will look into the issues you raised to determine if any laws were breached at work. If the investigator determines that your employer retaliated against you, they will attempt to fix the problem with you and your employer. If this does not work, the case will be referred to a judge who may order your employer to compensate you for damages. Again, working with experienced whistleblower attorneys can help you navigate these legalities to better understand your legal rights.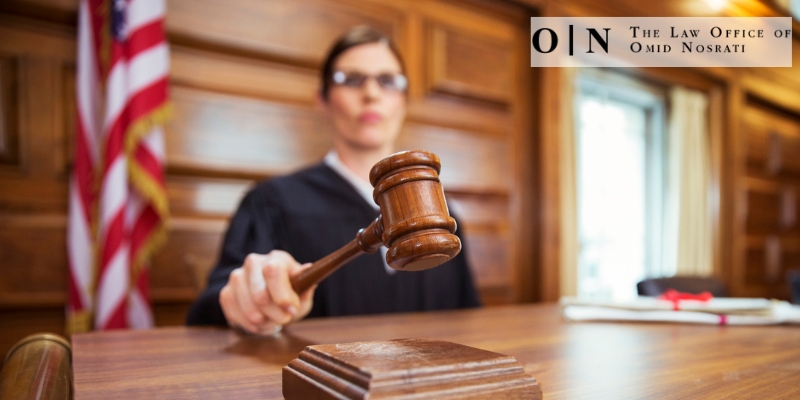 What Is the Average Settlement for Whistleblowers Retaliation Claims in California?
The settlement of a lawsuit is the final agreement between the plaintiff and defendant. A settlement could be made to avoid going to trial, or it can happen at any time during litigation. In some cases, plaintiffs will settle for less than they are owed because they know that even if they win their case, there's no guarantee that the defendant will pay them the settlement money. This is called settling "for pennies on the dollar."
The purpose of most settlements is to provide compensation for injuries suffered by one party due to another's negligence or wrongdoing in an accident-type situation (e.g., a car crash). However, this isn't exactly the same in the case of a whistleblower. However, if the defendant lost work or future work, it could have similar impacts.
As with any legal case, your scenario may end up with a settlement offer to resolve your matter. Whistleblowers are often given large financial rewards for their contribution to the public good. This is because employers who retaliate against whistleblowers are often breaking the law, which requires them to compensate those who were wronged. It isn't easy to estimate the average whistleblower settlement because of all the variables, but it can range from $50,000 to over $1 million per case. When consulting with your legal counsel, you will better understand how much you may be owed in a settlement.
How Much Do Whistleblower Lawyers Cost in Los Angeles, CA?
While each case unique and requires a consultation to determine services, there are some overlapping factors. A whistleblower case will have its own specific considerations. When you need a lawyer in Los Angeles, knowing how much they will charge for their services is essential. There are many different types of lawyers, and each type has a different cost. It would be best if you were prepared to spend anywhere from $150 to $400 per hour for most general legal services. This is dependent on which lawyer you choose and how much expertise they have. Many lawyers may offer a free initial consultation to get your case, so it is important to ask and take advantage of this option.
A lawyer is an excellent investment to help with your whistleblower case. A lawyer can be your best friend in court and will know the law and how to represent you effectively. They will know what evidence to bring forward and when it's appropriate for you to speak up or remain silent during proceedings. Lawyers are also familiar with complex legal jargon, making things difficult if you don't have one by your side. Finally, a lawyer will work tirelessly to get the compensation you deserve, which can tremendously outweigh any expense in hiring one. Overall, investing in a qualified and experienced whistleblower attorney will set you up for success in your case and increase your chances of being compensated and achieving justice.
Whistleblower Scenarios Where We Can Help
There are many types of whistleblower scenarios. Here are a few of the most common.
Fraud: Fraud is the most common situation where a whistleblower comes forward. Fraud can be in any industry, but several come to mind when thinking of major fraud cases. The most common is the health care industry, where many doctors and nurses are paid to prescribe certain medications or order unnecessary tests to increase the hospital's revenue.
Employee discrimination: Another typical case comes from the workplace. An employee might come forward with a discrimination claim based on sex, race, age, or disability. In many cases, the discrimination is due to a manager with different expectations of their employees based on these categories.
Corruption: Corruption is a broad term that can be applied to any illegal activity, such as improper payments or taking bribes. It also includes fraud, but it's not just limited to financial fraud. It can also include government-related activities where a breach of trust is due to illegal or immoral activities.
Sexual harassment: In the workplace, sexual harassment is a prevalent form of whistleblower retaliation. It can occur in the office, at work events, or even outside of regular business hours.
Other cases: Additionally, other situations might raise suspicion of fraud, waste, and abuse where a whistleblower comes forward. These include environmental violations, public safety issues, and more severe crimes such as trafficking or bribery of leadership.
Your Rights As a Whistleblower in Los Angeles, California
In general, any person employed by a private or public entity is granted whistleblower protection. Here, a public entity includes not just individuals employed by the state or any of its agencies/subdivisions, but also those employed by any county or municipality.
As to the state's whistleblower protection statute, it applies whenever the employee discloses information to a government/law enforcement agency, supervisor, or other employee vested with both investigative and remedial powers, that they have reasonable cause to believe will reveal any of the following:
Violations of state or federal law
Noncompliance with or violations of local, state or federal rules/regulations
Unsafe working conditions or work practices
It's important to understand that the whistleblower protection statute also applies where an employee declines participation in any activity that would 1) violate state or federal law or 2) result in noncompliance with or violations of local, state, or federal rules/regulations.
The degree of protection afforded by the state's whistleblower statute:
Employers cannot draft, enforce, or adopt policies, regulations, or rules designed to prevent employees from acting as whistleblowers.
Employers cannot retaliate against employees who act as whistleblowers (i.e., revealing illegal conduct, exposing rule violations, etc.).
Employers cannot retaliate against employees who decline involvement in illicit activities otherwise covered by the whistleblower statute.
Employers cannot retaliate against employees for having acted as whistleblowers in any former employment setting.
As to what workplace retaliation might look like, it's important to understand that while it can be fairly blatant, it can also be far more subtle, yet no less pernicious.
By way of example, after learning that an employee has reported an act of wage theft to the California Department of Industrial Relations, an employer would be prohibited from taking any of the following actions as a sort of retribution:
Terminating or demoting the employee
Transferring the employee to a less desirable position
Making the employee's working conditions more demanding (i.e., changing day shifts to night shifts)
Giving the employee a performance report that doesn't accurately reflect the quality of the work performed
In the event an employer is determined to have violated the whistleblower protection law, they are subject to fines, and may be ordered to either reinstate or reimburse the affected employee. Furthermore, the affected employee must know that they may also have the option of pursuing a civil action against their employer.
If you believe your employer has either terminated you or retaliated against you for reporting malfeasance, consider speaking with an experienced wrongful termination attorney as soon as possible.
Our Los Angeles Whistleblower Attorneys Can Help
As soon as you make plans to blow the whistle on employer misconduct, talk to our whistleblower attorneys in Los Angeles. It's best to speak with a Los Angeles whistleblower protection attorney before you ever take your claim to external authorities. That way, you know exactly what information to gather, where to take your claim, how to go about filing, and how to detect any possible employer retaliation against you. One conversation with our employment lawyers can open your eyes to rights and legal opportunities you didn't know you had.
We offer free, zero-obligation, and confidential case evaluations . Call (310) 553-5630 or submit our new client contact form to schedule your whistleblower protection consultation with Mr. Nosrati or one of his Los Angeles employment attorneys.